Floating Contact Form Portlet
Back eShipAsia | Get instant FCL sea freight quotes
Co-designed with leading Intra-Asia shippers, eShipAsia enables you to save time and money while being in full control of your shipments anytime, anywhere.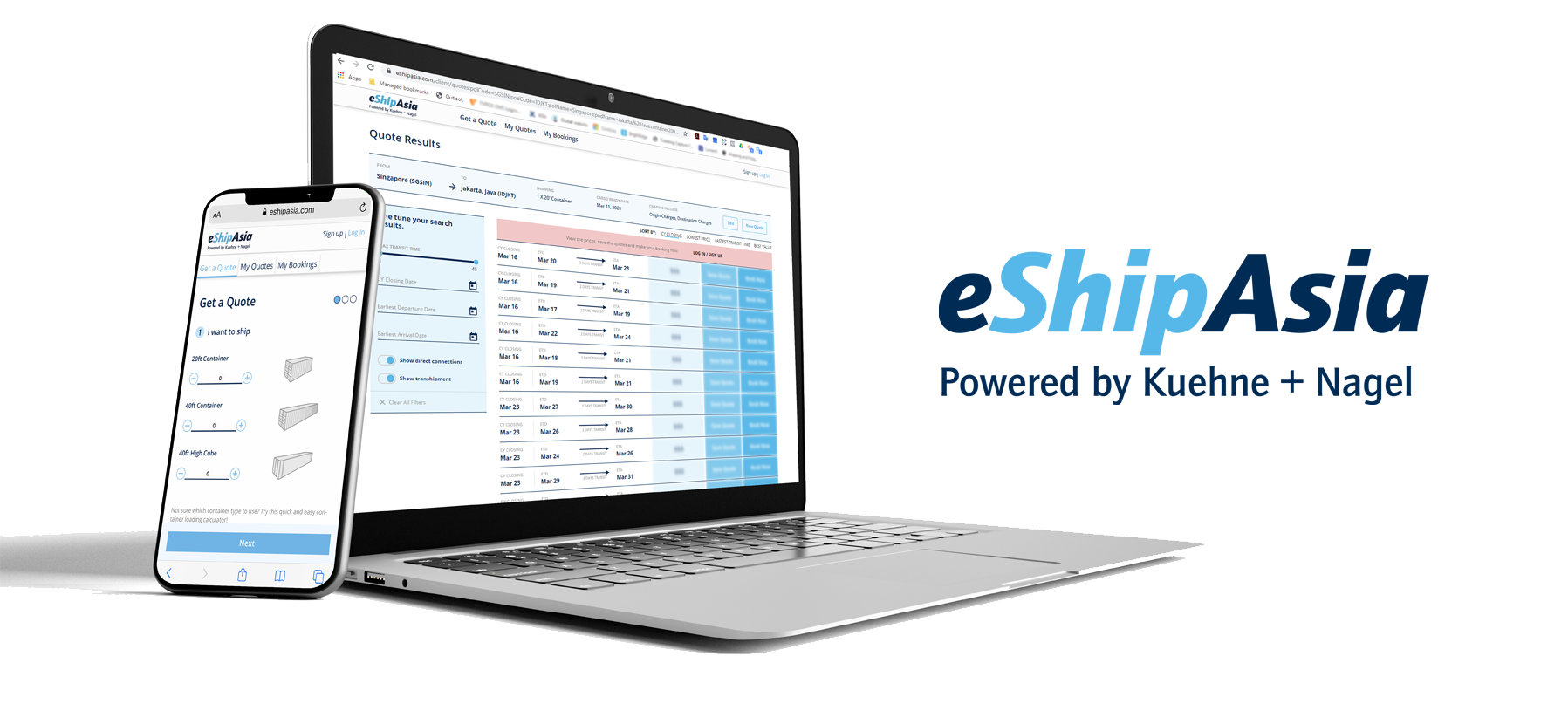 Comprehensive online sailing schedule and rate comparisons
Instant, competitive FCL quotations
Automatic rate renewal based on user preferences
Fully integrated with myKN
On eShipAsia, you can find the best sailing schedules and most competitive rates on the Intra-Asia trade in a matter of seconds. Once you have found the service that best fits your needs based on cost, route and transit time, you can book or save your quotation at the click of a button.
Upon submitting your booking, you will enjoy unrivalled shipment visibility through real-time status updates and easy access to our dedicated, local customer care specialists. Say goodbye to never-ending rate negotiations and uncertainty in your supply chain.
Visit www.eshipasia.com today.

---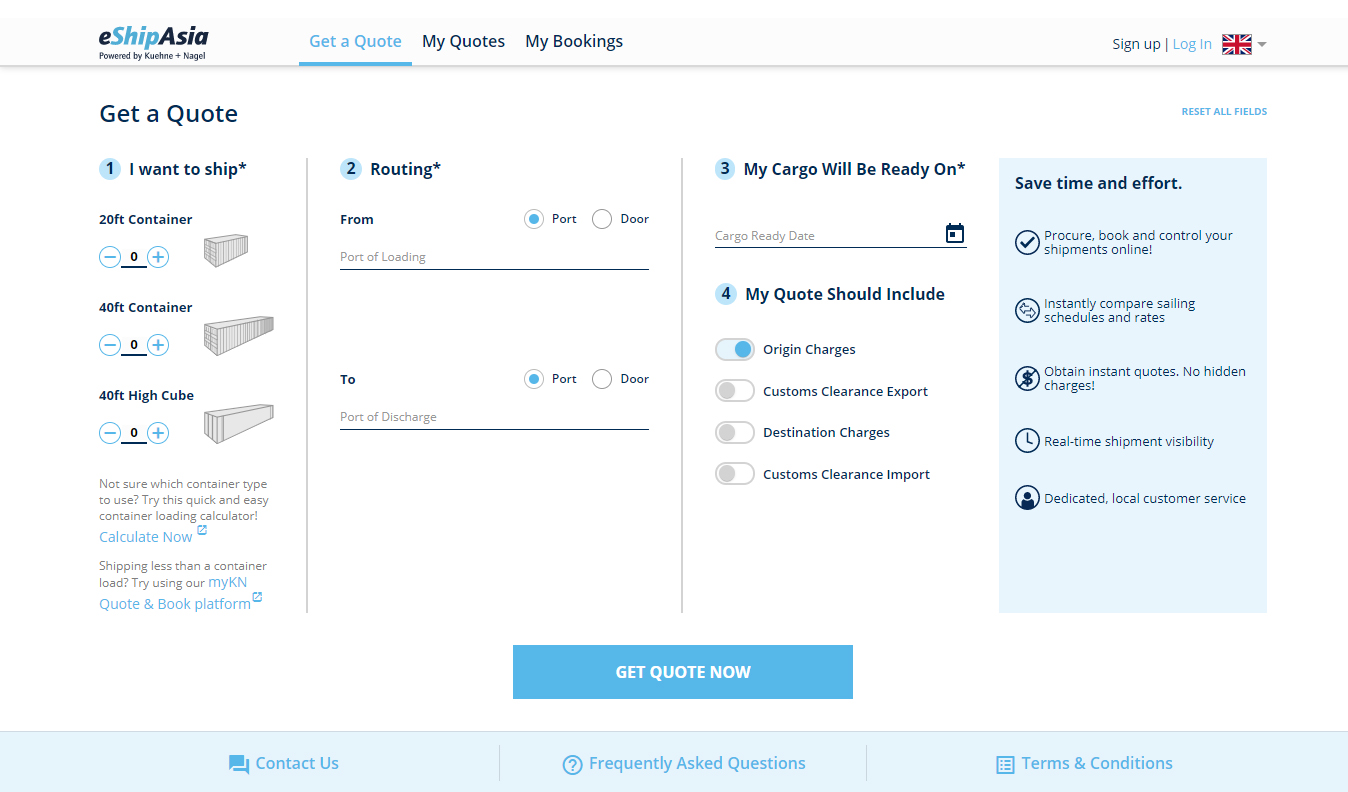 Why eShipAsia?
1. Be in Control
Find the best sailing options and monitor your shipment in real-time to eliminate surprises. Your local customer care specialist will proactively support you every step of the way.
2. Connecting Asia
eShipAsia connects over 7,500 sailing schedules and 17,000 inland locations supported by 54 trusted carriers, allowing you to optimise every shipment for cost, route and transit time.
3. Save Time
Automatic rate renewals and smart booking templates eliminate data replication, enabling you to drive your business forward.
4. Get Instant Quotes
Compare market rates and secure instant, competitive quotes.
Full transparency on local charges ensures no hidden charges or fees.
Ready to make your life easier?
Visit eShipAsia to experience the platform first-hand.