Floating Contact Form Portlet
Back eShipAsia – Carbon emissions compensation for your sea freight shipments
Let us help you offset your carbon footprint via our CO2e emissions compensation service for your shipments booked on eShipAsia.
The importance of sustainable supply chains is growing as the logistics industry rallies behind the global effort to prevent and control climate change.
Reduce and offset your carbon footprint by using our environmentally-friendly logistics solutions. We support our customers in making your supply chain more eco-friendly by offering innovative and sustainable services.
As part of our commitment to reduce CO2e in the logistics industry, we are offering carbon emissions compensation for all FCL port-to-port shipments with dry containers in the Asia Pacific at no additional cost. This service is only applicable for online bookings made on eShipAsia.
In partnership with the Jingyuan County 100MW Solar Power Generation Project in China, we offset your shipment's CO2e emissions by contributing to renewable energy development.
Our process is simple.
Request a quote by logging into your eShipAsia account. If you do not have an account yet, you can sign up here.

Once your booking is complete, we calculate the amount of CO2e emissions your shipment has produced. You will be able to view the offset amount on every invoice for easy and effortless tracking.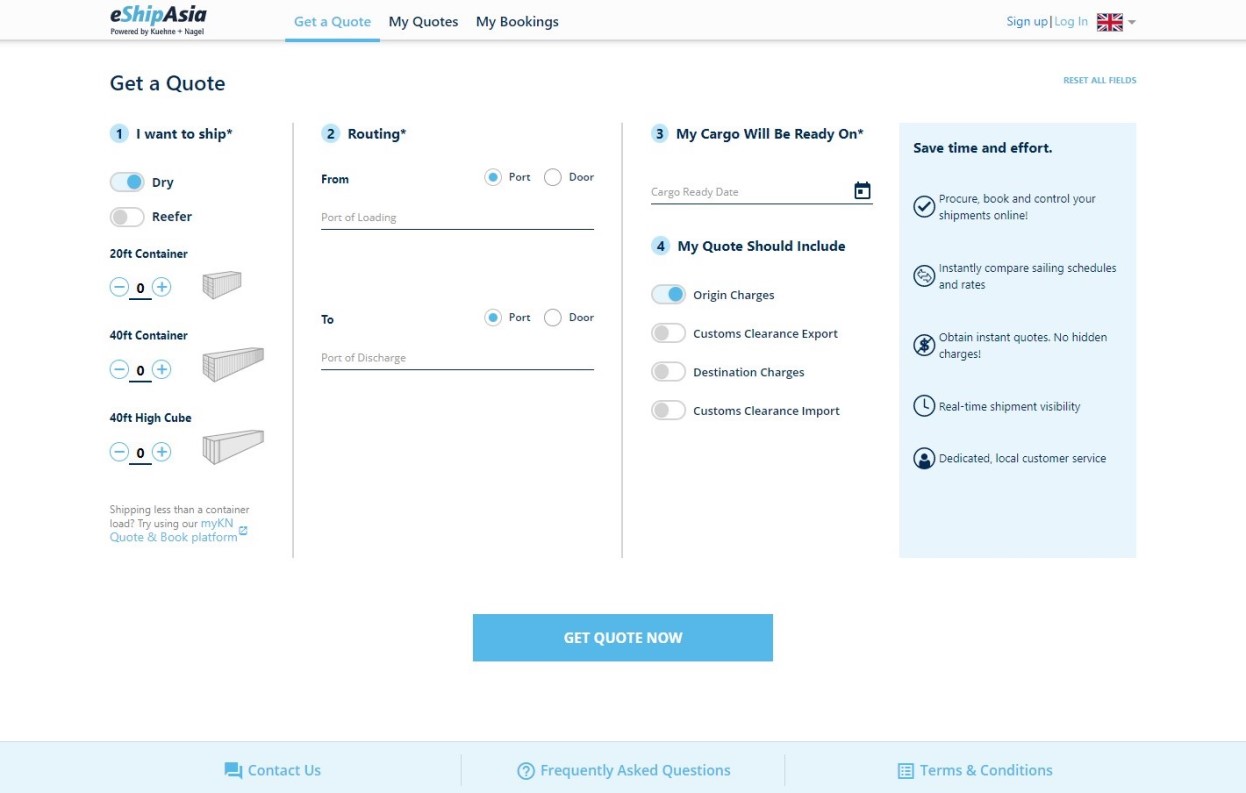 You will benefit from:
Effectively helping to reduce CO2e emissions in the sea freight industry

Being able to label your products as more eco-friendly

Full visibility and traceability for all your shipments
Monitoring and improving the sustainability of your supply chain
Fight climate change today for a greener tomorrow.